Something doesn't seem right SMKMMM
Posts: 6
Single family home
Green Bay, WI
400 Mbs / TV / Voice
Arris 1602a
Sagemcom fast 5260
Hi All,
We recently switched from AT&T to spectrum to take advantage of the higher speed internet.  However, I'm experiencing a lot of lag playing Xbox and slow WiFi speeds while streaming or surfing the web.  Unfortunately, the Xbox is on WiFi but the slowness & lag is worse now than it was on AT&Ts 50mbs plan.  I was planning on purchasing a CM600 and switching out the router and possibly set up a MoCA network but still on the fence..  I've read some poor reviews on the 1602a so I was going to call the local spectrum store to see if I could swap modems before making a purchase.  Screenshot of modem status: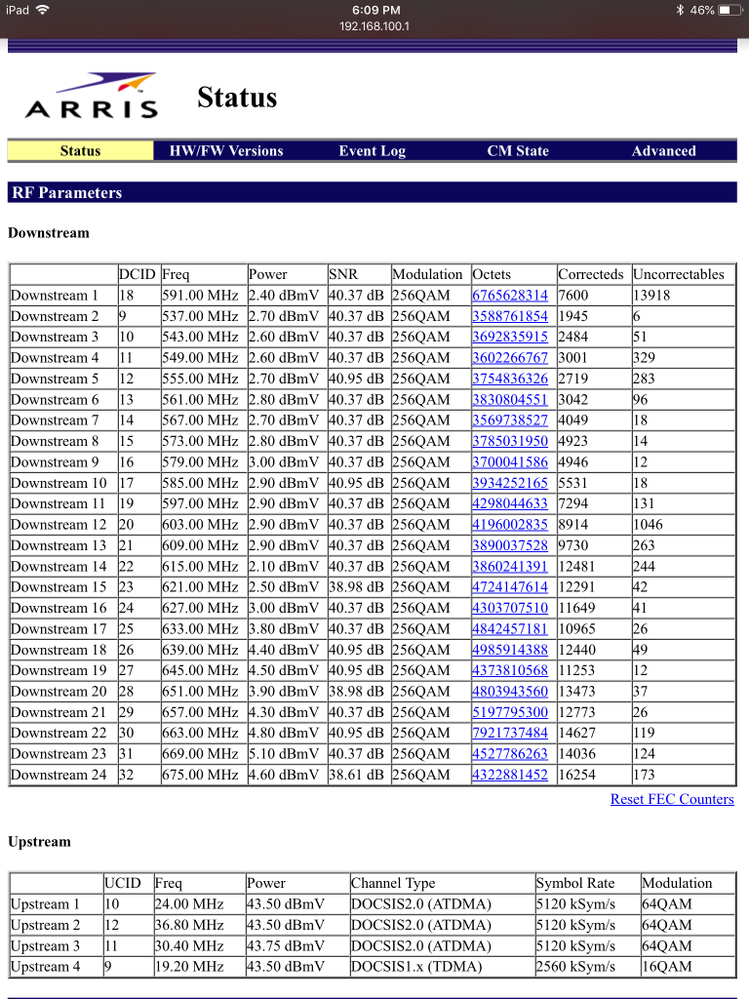 Is this normal? Any additional info or troubleshooting I can provide or do on my end?
Thanks in advance!
This discussion has been closed.