Spectrum TV on iOS issues and error IOD-9000 Toe_Cutter
Posts: 8
So, the plot thickens. 
After experiencing terminal issues with the Spectrum TV app for Roku after months of functioning just fine, I thought I'd resort to watching VOD from my iOS devices. 
But, they don't work either!
So I'll openly speculate that it's highly improbable that both the iPhone and iPad Spectrum TV apps are broken (along with the Spectrum TV Roku app), and more likely this is yet another issue that resides deep inside Spectrum's own streaming infrastructure. 
Here's a screencap from my iPad. I have a similar screencap from my iPhone showing the exact same error, IOD-9000.
And I've rebooted both my Spectrum-provided Arris cable modem and Wave 2 WiFi router.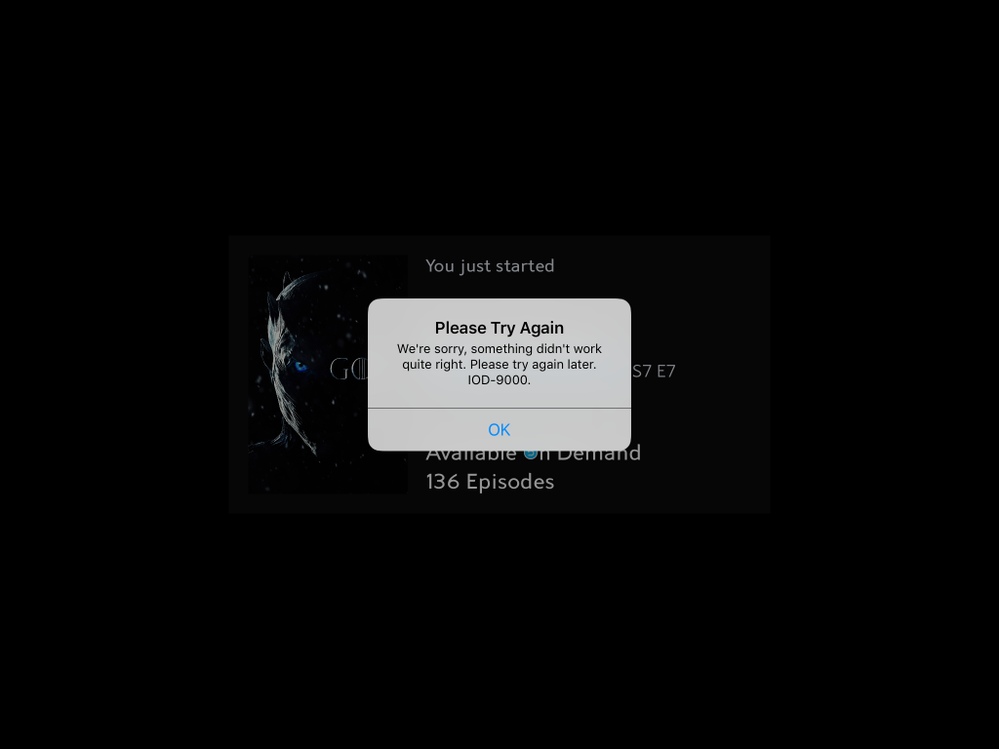 This discussion has been closed.