What could cause this? Vallain
Posts: 1
I have always had problems with internet connection, but recently it's getting unbearable. 
On a good day I'll get a connection that will last a few hours before requiring a reboot, and on the worst days it's so slow its unusable, even if the connection holds at all. Which more often than not it doesn't.
I recently called spectrum hoping to get a technician to look into this problem but I get a canned response that this is normal and it's being taken care of, which I doubt because its been like this for months.
I've done everything on my end to resolve this; from purchasing a new modem, to running a new length of RG6 coax cable straight from the ground to the modem. And yet the problem persists. No I don't have any splitters or filters on my end, its a straight run to the CM700 modem and the cable is brand new.
Here is how the connection looks after about a day of use (it crashed and power cycled early in the morning):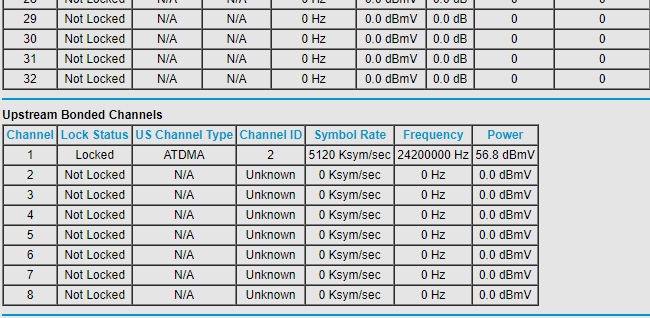 Bear in mind this is on a good day where its working as well as it probably ever will.
Can anyone help?
This discussion has been closed.