You are currently viewing the Spectrum Community Archives
This content may be outdated or inaccurate
All posts are closed and commenting has been disabled
If you have a question or comment, please
start a new post
(registration is required)
Leave the Archive
What is a CableCARD? Frequently Asked Questions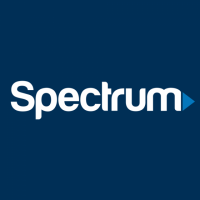 What is a CableCARD? Frequently Asked Questions
What is a CableCARD?
A CableCARD is a one-way PC card device that allows access to Spectrum TV services. This means that you don't need to lease a Spectrum Receiver (cable box).
Frequently Asked Questions
How does a CableCARD work?
A CableCARD installed into a compatible device that allows access to Spectrum TV services. This means you don't need to lease a Spectrum Receiver (cable box).
What are the benefits of a CableCARD?
Save Money
CableCARDs are the least expensive option in terms of equipment for service. Get a discounted monthly rate which can help you save money in the long run. Contact us for more info.
Reduce Clutter
Tired of all the wires and cords taking over your home? No worries. CableCARDs are wire-free so your TV stand will be free from the mess that cables and cords create.
Flexible DVR Options
Worried about being trapped with a DVR you don't like? Not a problem. CableCARDs allow you to work with your preferred choice for a DVR.
How much do CableCARDS cost?
Spectrum leases CableCARDs for $2 per month. Additional CableCARDs are an extra $2 per month.
How do I get a CableCARD?
CableCARDs must be leased from Spectrum and can be self-installed or activated by a professional installer. Pick up your CableCARD at your local Spectrum store or have it delivered to your home. CableCARD-compatible-retail-devices can be purchased at retail stores as well.
CableCARDs work with many devices, including, but not limited to devices manufactured by:
TiVo
Ceton
Silicon Dust
Samsung
Note: Contact your device manufacturer to verify that your model will work with a CableCARD and for all required software needed to ensure compatibility.
On Demand Content
CableCARDS do not support On Demand content at this time including:
Pay-Per-View
Video On Demand
iTV
Interactive Program Guides.
Want access to On Demand content? You'll need a receiver (cable box). You can also use the Spectrum TV App or visit SpectrumTV.com.
Interested in getting a CableCARD? Contact us.
Installing / Uninstalling
CableCARDs can be ordered for delivery or picked up at your local Spectrum store. CableCARD-compatible/ready devices can be purchased at retail stores.
Learn how to self-install a CableCARD into a CableCARD-compatible retail device.
Professional Installation
Contact us to schedule an installation appointment.
If you choose to uninstall the card, please let us know as soon as possible. You'll then have the option to either return your CableCARD to your local Spectrum store or schedule a technician to come to your home to uninstall it for you.
Disclaimer: CableCARD customers subscribing to any service package in which Spectrum equipment is included in the package price may receive a discounted price, reduced by an amount equal to/greater than the fee for such equipment not leased from us. We lease CableCARDs for $2 per month per CableCARD for use in customer-owned retail CableCARD-ready devices. Our leased receivers also include either a CableCARD or integrated security inside the device. Our lease rate for cable boxes with CableCARD includes a $2 imputed charge for the included CableCARD.
Planning on Moving?
If you relocate to an area with a different cable provider, simply return your Spectrum-issued CableCARD and obtain a new CableCARD from your new provider. Essentially, you own the equipment and lease the CableCARD.
If you are moving to a new home in a Spectrum-serviced area, you must return your CableCARD and get a new one.
This discussion has been closed.
Categories
41

Community Information

246

Internet

166

Watch TV

75

Spectrum TV App

41

Spectrum Mobile

29

Voice

30

My Spectrum Account

535

The Archives