**NEW** Advanced Search Options
We recently added advanced search options to make it easier to locate posts on the community.
More information can be found at
Advanced Search Options
Welcome to the Community!
If you are looking for something specific, please use the search bar to check if someone else has asked or answered the same question before posting a new question. Check out our
Community Instructions
for other FAQ's.
Explore the Spectrum TV App for Apple TV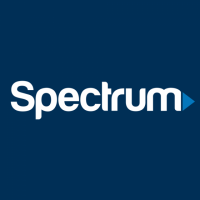 Julia_R
Posts: 4,603
Lead Mod
Spectrum TV subscribers can watch their favorite live and on demand content using the Spectrum TV app on Apple TV.
Sign In
Connect to your in-home Spectrum WiFi to automatically sign in to your Spectrum TV on Apple TV . If you're prompted to sign in, use your Spectrum username and password.
Live TV and Guide
Programming Info: Swipe down once on the Touch pad to view information on the show you're currently watching as well as additional options, like subtitles, closed captioning, chapters and speaker settings.
Guide: Swipe up twice on the Touch pad while watching Live TV to view the Guide. Learn moreabout using your Apple TV remote.
Recently Watched: While watching Live TV, view Recently Watched channels and On Demand by swiping up once on the Touch pad remote.
On Demand TV Shows and Movies
Navigate to Browse from the Main Menu.
Swipe down to browse Movies and TV Shows available On Demand.
Select TV Shows, Movies, Kids or Networks to see additional content in each category.
Select the Play/Pause icon when focused on a title to instantly start watching an on-demand movie or TV show.
Select the Touch pad when focused on a title to see more details.
My Library
See your recently watched channels or On Demand content.
Find the content you've added to your Watchlist.
Search
Search for your favorite title, actor, network or sports team by navigating to Search from the Main Menu.
Swipe down into the Search page to enter your search term.
Select a Title or Actor to see more details.
Choose a network to tune directly to the network and start live streaming.
Select a sports team to see upcoming events.
You can also search using Dictation (if you turned on Siri during setup)
Swipe down in to the Search page.
Press and hold the microphone button on your remote and say your search term.
Favorite Channels
Add a favorite: Navigate to the Guide and swipe into the network cell and select the Touch pad to favorite a channel. The heart will be highlighted for that channel.
Filter by favorites: Quickly access all your favorite channels. From Guide, select and hold to access the filters page and select Favorites from the filters.
Manage favorites: From Settings, select Favorites and then choose Manage Favorites. Select channels to add or remove channel from your favorites.
Parental Controls
To manage parental controls, go to Settings, then select Parental Controls. Here, you can:
Block movies by rating.
Block TV shows by rating.
Block channels.
Reset your Parental Controls PIN.
This discussion has been closed.