You are currently viewing the Spectrum Community Archives
This content may be outdated or inaccurate
All posts are closed and commenting has been disabled
If you have a question or comment, please
start a new post
(registration is required)
Leave the Archive
SpectrumTV.com Troubleshooting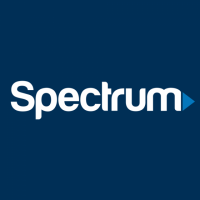 Spectrum TV App and SpectrumTV.com Troubleshooting
If you're new to the Spectrum TV app or SpectrumTV.com, check out Helpful Tips. If you know the ropes but you're still having issues, see the Troubleshooting section. You can also view a list of our most common error codes.
Helpful Tips
If you're new to Spectrum, you need to create a Spectrum username to sign in to the Spectrum TV app or Spectrum.TV.com.
You'll need to allow 24 to 72 hours for your new username to work with the Spectrum TV app or on SpectrumTV.com.
Your Internet speed must be at least 10 Mbps.
You can use the Spectrum TV app on:

Apple mobile devices, iOS version 9.0 or higher.
Android devices, OS version 4.4 or higher.
All Kindle Fire and Kindle Fire HDX except first generation devices.
All Roku streaming devices except first generation.
Xbox One.
Samsung Smart TVs manufactured 2012 or later.
Fourth generation or 4K Apple TVs.

The Spectrum TV app isn't intended to be used on jailbroken devices.
Your payments must be up to date.
Note: The Spectrum TV app doesn't carry a 5.1 digital audio signal for 5.1 surround sound.
All the channels you're subscribed to are available only if you're on your home network. If you're away from home, some channels are disabled.
If the location permissions on your device are disabled for the My Spectrum app, you won't get access to all your channels.
You won't be able to access the Spectrum TV app or SpectrumTV.com if you're outside the United States.
Troubleshooting
I'm on my home network, but I can't watch all my channels and programs.
Do you have parental controls enabled for the Spectrum TV app? If so, you can modify your parental controls under Settings.
Have you changed your Spectrum password? If you changed it when paying your bill, for example, you'll need to update it for the Spectrum TV app and SpectrumTV.com.
If you've forgotten your login info, visit spectrum.net and select Forgot Username or Password?
My program is freezing or loading slowly.
Here are some steps you can take to resolve this issue:
If you're using SpectrumTV.com, is your internet connection working properly? Check other websites that display video to see whether you're experiencing the same issue across the internet. If so, try some troubleshooting steps.
If you're using the Spectrum TV app, have you updated to the newest version? Have you installed all updates for your device's operating system?
Try restarting your laptop or turning off your device and waiting 60 seconds before turning it back on.
If you're using the Spectrum TV app and turning off your device didn't help, uninstall and reinstall the app.
This discussion has been closed.
Categories
45

Community Information

250

Internet

169

Watch TV

76

Spectrum TV App

42

Spectrum Mobile

29

Voice

31

My Spectrum Account

535

The Archives