You are currently viewing the Spectrum Community Archives
This content may be outdated or inaccurate
All posts are closed and commenting has been disabled
If you have a question or comment, please
start a new post
(registration is required)
Leave the Archive
Spectrum On Demand / Transactional Video on Demand FAQ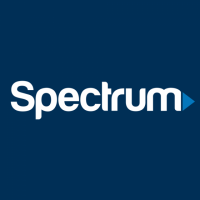 Spectrum On Demand: General Information
Spectrum On Demand provides access to thousands of movies and TV shows, including available programming from NBC, ABC, CBS and more.
You can also subscribe to premium channels (such as HBO), Video On Demand and Pay-Per-View, which includes movies, adult programs, special events, live concerts, stand-up comedy specials and more.
Access Requirements
You need a Spectrum TV subscription or Spectrum Internet subscription to access On Demand. How and where you can watch On Demand TV Shows or Movies is also dependent on your Spectrum subscription.
Some programming requires that the respective channel or network is included in your Spectrum TV lineup or package.
Note: Spectrum On Demand service isn't available in all areas. Your location may determine what programming is available. Find out more about package options and to check your channel lineup.
Parental Controls and Purchase Restrictions
You can manage access permissions for On Demand content by creating a Parental Control and/or Purchase PIN. A Parental Control PIN allows you to block specific channels and programming based on TV or movie ratings. A Purchase PIN allows you to restrict On Demand or Pay-Per-View purchases.
Billing
On Demand and Pay-Per-View prices vary. Your on-screen guide will display the prices of different programs.
You can track Pay-Per-View charges billed to your account by following these steps:
Sign in to Spectrum.net with a

 

Head of Household or Administrator

 

username.
Select the

 

Menu

 

icon in the upper left hand corner of the page and choose

 

Manage Account.

 

Then select

 

Billing.
Scroll down to the

 

Recent Transactions

 

section and select the

 

plus (+)

 

sign to expand.
Get answers to common Pay-Per-View questions and find out more about troubleshooting Pay-Per-View issues.
On Demand recent activity will appear within 24 hours. Any associated charges will appear on your billing statement within two billing cycles under the header One-Time Charges. They will display the title, the date ordered and the fee.
Note: Some adult content titles will be labeled as Private Title, but will still have the date ordered and associated charges under the One-Time Charges section of your bill.
Transactional Video on Demand FAQ
Frequently Asked Questions
What is Spectrum Transactional Video on Demand (TVOD)?
With Spectrum Transactional Video on Demand (TVOD), you can rent On-Demand videos through your Spectrum receiver. Our On-Demand library is always being updated with newly released titles, classic favorites and more.
On what devices can I rent or watch content?
With Spectrum Transactional Video on Demand (TVOD), you can rent On-Demand videos through your Spectrum receiver and  SpectrumTV.com. You can also playback purchases made on those devices on your mobile iOS and Android devices as well as Samsung TVs. Currently, Transactional Video on Demand is not supported on Apple TV or Xbox devices.
How long can I access/view/watch On Demand rentals?
Once you place an On-Demand order, you have up to 24 hours to enjoy your rental. You can pause, rewind and even watch your selections multiple times within the 24-hour rental time.  At any point during the rental window, you can see how much longer the content will be available for viewing by going to My Library.
How do I control which users on my account can rent or On Demand content?
You can control permissions for On Demand content by setting up a Purchase PIN. Your Purchase PIN can also be used to manage Parental Controls set by rating or channel.
Where will On Demand rentals appear on my bill?
How can I tell the difference between free On-Demand content and content that I have to pay for?
You will see a price (and expiration date) listed next to the On Demand content that you have to pay for.
If I buy an On-Demand video by mistake, but don't watch it, can I return the content or get a refund?
We're sorry, but all rentals and purchases are final, even if the rental or purchase was made by mistake. Please double-check before finalizing your purchase.
This discussion has been closed.
Categories
57

Community Information

261

Internet

172

Watch TV

85

Spectrum TV App

42

Spectrum Mobile

31

Voice

33

My Spectrum Account

535

The Archives