Username Guidelines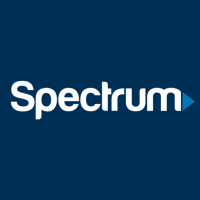 A note on usernames:
Usernames can be any combination of text or numbers, including first names or nicknames.  They can reflect an interest or hobby, or can be the same username you use in other Forums.   
Please be aware that usernames are public, so you should consider privacy concerns.  For that reason, please review these guidelines:  
Please do not use your phone number as a username. Your phone number can be used with other identifying information to gain access to your account.  For your privacy, any identified user name that appears to be a phone number will be changed.
Please do not use copyrighted names as usernames, this includes variations of the names TWC, Spectrum and Charter. User names not following this guideline, will be changed.
Do not use direct references or variations of vulgar or offensive language in the username. The user name will be changed, and additional moderator action may be taken, including a permanent ban.
To maintain your privacy, please do not use your full name as a username, signature or within a thread when posting.
If you haven't already, please also review : Things to do before your first post

Thanks for participating!
This discussion has been closed.
Categories
45

Community Information

250

Internet

169

Watch TV

76

Spectrum TV App

42

Spectrum Mobile

29

Voice

31

My Spectrum Account

535

The Archives