Navigating the Community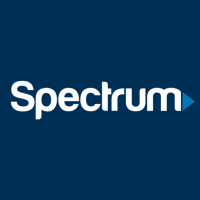 These are a quick reference guidelines for navigation in the Community
Discussions – Lists the most recent discussions with announcements at the top.
Categories – Lists the individual categories, you can also select Category tiles (10).
Notifications – Lets you know if there is new activity on a post you authored, commented, or bookmarked.
Profile – Links you to your profile and profile preferences.
Search – Allows you to search the Community. If you get too many results, there is a secondary level advanced search to fine tune your results.
Community Information – links to the topics in the Community Information category.
Quick Links – Other quick links to common areas. Note that Latest Topics is the same as Discussions (1). Community Home takes you to the landing page, you can also get to home by clicking on the "Welcome to the Spectrum Community" banner above the search bar. 
Popular Tag – Shows tags that have been included in discussions and provides links to the discussions that have been tagged for easy searching.
Latest Topics – Shows the two most recent topics or discussions posted, including recent answers or responses. "View All" is the same as "Discussions" (1) or "Latest Topics" in Quick Links (7).
Category Tiles - These are links directly to the categories listed. This is a more granular view of the Categories (2) also found in Quick Links (7).
This discussion has been closed.
Categories
41

Community Information

245

Internet

164

Watch TV

75

Spectrum TV App

38

Spectrum Mobile

29

Voice

30

My Spectrum Account

535

The Archives